AsalaamuAlaikum Wa Rahmatullahi Wa Barakatuhu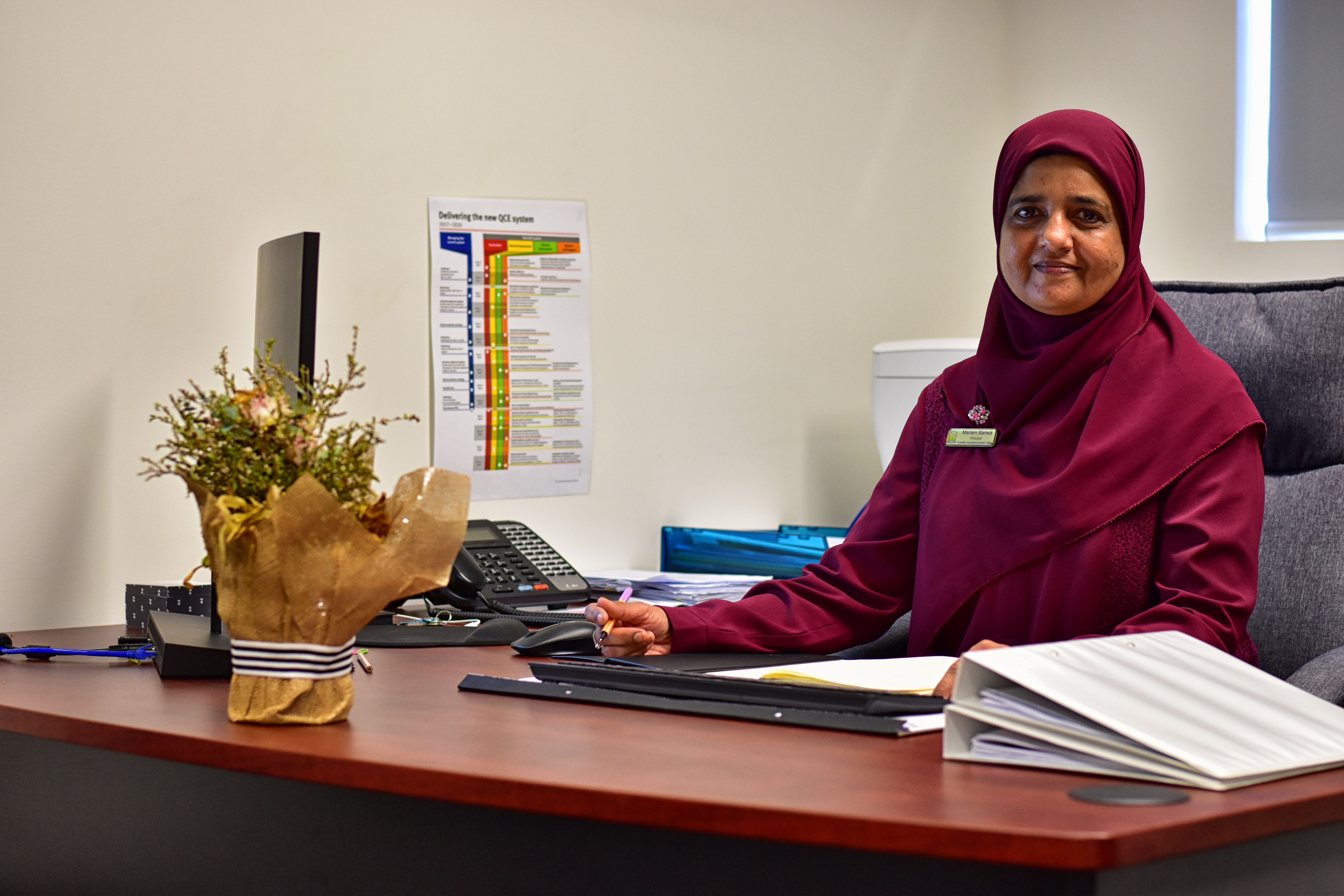 Welcome to The Australian International College Website. It is a privilege to serve you all as principal of our three campuses. MashaAllah I am blessed to be working very closely with very enthusiastic students who are willing to learn, supportive parents/guardians interested in their children's education and a dedicated professional staff and board, committed to providing the students with quality education.
Our core objectives are to ensure that students have all the skills, knowledge and attributes that would be expected after 13 years of schooling, so that their personal growth enables them to have the capacity to participate as responsible and productive citizens of this wonderful country, Australia.
Our dedicated staff have put in many hours of professional learning, planning and preparation for the new Australian curriculum and, in particular, in the areas of Numeracy and Literacy. This should provide you, our parents and students with confidence in our College as a provider of academic excellence.
Australian International Islamic College provides an excellent academic program but, by itself and without the commitment of each individual student, success will be limited. I need every student to own their responsibility for their learning and this process begins in the quietness of their homes when parents discuss these issues and help their children to set realistic goals for the year ahead. I would like to encourage each parent/guardian to be active in their child's education. I certainly realize that many of you lead busy lives, however taking just a few minutes in the evening to read to your child, talk with your child about school, or simply see that your child is organized for the next school day can have great benefits.
Two important documents that you will need to refer to during the course of the year are the  College Calendar and the  Parent Handbook. Both of these documents can be found on this College website.
Of course, this website cannot take the place of visiting our college. I warmly welcome you to visit our college by contacting us, and discover firsthand, what makes Australian International Islamic College education so special.
I look forward to working with you all and wish you everything of the best in the year ahead.
Mariam Banwa – Principal