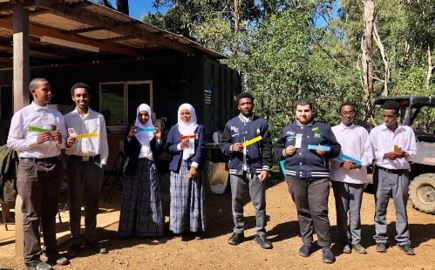 Although the curriculum is a necessary raw material, warmth is the vital element for the soul of a child
Carl Jung
At AIIC, we value holistic education and ensure that each of our students are provided with the opportunity to celebrate successes.  We adopt a strength-based, inclusive approach to  teaching and learning by ensuring that we adopt a neurodiverse culture in the school.
We have a skilled, empathetic team of Intensive Education Teacher Aides  and teachers who are exemplary in their support of our students.  They work collaboratively as teaching teams to ascertain the most effective ways to support our students, particularly those students with neurodiverse needs.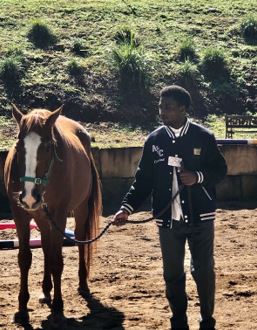 Our senior at risk students are provided with individual support especially in Numeracy and Literacy as well as VET courses. The learning environment is adpted to meet the various needs of a diverse cohort of students.  To further support students in their learning journey, reasonable adjustments are provided when students are assessed.
Students that have English as a second Language or dialect (EAL/D) are provided with intensive support and engaging programmes that build on their language skills.  They have access to primary and secondary EALD teachers and teacher aides.
The Intensive Education Department creates engaging experiential learning platforms that assist our students not only reach required academic outcomes but addresses their social and emotional learning needs which is held in high priority at AIIC.  These programs meet the varying needs of our students, many of whom hail from refugee backgrounds and struggle with complex trauma.
In line with our inclusive model of education at AIIC, during this year, we have partnered with Reason to Thrive, a registered non-profit organisation, founded in 2017 to provide our students with an experiential learning platform in the form of Equine Assisted Learning.  'This is a 'hands-on' innovative, research- based approach to teaching and learning where the participant learns through interaction with a horse'.
Equine assisted learning is a powerful way to get in touch with thoughts and feelings. In addition to students using their minds to address problems, they use their bodies and hearts to feel and learn to respond. Some of the objectives of the programme are as follows:
Leadership and team building
Self- regulation
Building self confidence
Integrity and accountability
Negotiation, problem solving and communication
Interactive and experiential learning
Most importantly, the experience provides students with a sense of calm and strengthens their sense of self efficacy which is central to success in all aspects of life.  Our students beamed after having the privilege of meeting Alfie, Murray Usher and Clancey, the little team of horses at Reason to Thrive.  They beamed and conversed about shared experience during our debriefing sessions.
At the end of their time at Reason to Thrive, students not only receive a certificate in recognition of their sincere contribution made to the organisation but celebrate the goals that they have reached. – Kimmi Naidoo