AIIC 12th Annual College Fete
On the 30th of August 2014, Australian International Islamic College held its 12th Annual Fete at Durack Campus with great success. The fete aimed to raise funds for the school as well as charity. It was a wonderful community event and involved not only teachers and students but various members of the community hosting stalls.
 The day was blessed with fine weather and stalls bedecked the College playground, hall and undercover areas, a multitude of colour and people creating a carnival atmosphere. Food stalls offered a smorgasbord of cultural treats from Indian sweets and Indonesian satays to Dutch pancakes and Indian Biryanis with a range of items in between. You were also spoiled for choice amongst the Islamic clothing and book items on offer. Modern, child friendly stalls drew in the children, with show bags, loom bands, bracelet making henna and face painting stalls vying for their attention. There was something for everyone from the old to the young and the young at heart. Multiple rides offered a challenge for those seeking an adrenaline rush and it was heart-warming to see the happy faces of the children jumping on the jumping castle, sliding down the giant slide and those screaming their hearts out on the Avalanche.MORE PHOTOS HERE.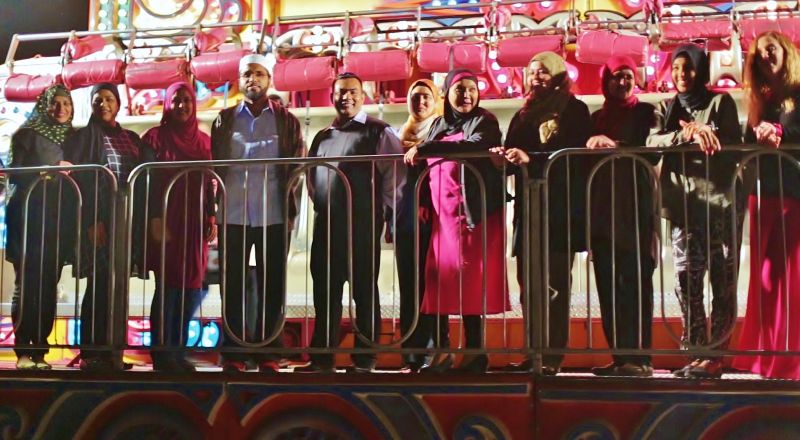 For those lucky enough to make it during the latter part of the evening, there were stage performances from students displaying some superb singing and acting abilities with a nasheed and poetry recitals. The fireworks went off with a blast and were a perfect ending to a brilliant day. To top it off, students watched with amazement and glee the faces of the teachers who went on the Avalanche Ride at the end of the night. Some teachers held on for dear life, while others couldn't get enough. It was the perfect chance for the children to see the tables turned. Many thanks to all the teachers, staff, students, parents and community members involved in making the event possible and such an enjoyable one. We look forward to next year's event being even bigger and better.