AIIC Students at ANZAC Day Student Commemoration Ceremony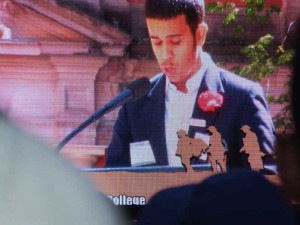 This year marks the centenary of ANZAC Day and the Australian International Islamic College was fortunate enough to be chosen to represent all the Brisbane students for theh ANZAC Day student commemoration ceremony at ANZAC Square. It was a great honour to be a part of the commemoration ceremony on the 23rd April 2015. Three of our college students had the opportunity to present a speech and recite poems. Omar Alshehri, a year 11 student gave a very heart -touching speech on the valuable contribution of those involved in the landing of Gallipoli. Omar expressed his gratitude on behalf of the younger generation for the significant sacrifices of the soldiers which brought about significant changes to Australia and the formation of nationhood.
Later in the ceremony the poem entitled "Sir" by Damian Morgan was also beautifully recited by Omar Alshehri, followed by a recitation of a poem "The Inquisitive Mind of a Child" by Sumaiyah Gedik from year 10. The poem was about the significance of diggers and how a child lost his father. Rahim's recitation of the poem had a huge emotional impact on the audience as it nearly brought many people to tears!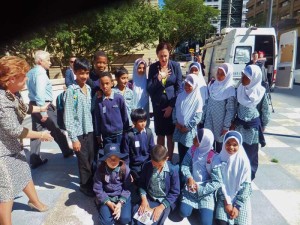 Our college also held a special assembly on the 24th April 2015 commemorating the true spirit of ANZAC Day. Students not only participated in ANZAC Day commemoration, but also presented their poems and speeches at their special assembly. Mrs. Banwa, our principal addressed the assembly on the significance of the day and that the college has a proud history of participating in this event for many years. She congratulated our students who made excellent representation at this very significant event. Sule Kiza from year 10 and Emmanuel Gombu from year 7 also joined the participating group at our college function. Sule Kiza confidently recited the poem "ANZAC Day" by D.Hunter which was followed by Emmanuel Gombu from year 7 student, who creatively penned his own poem "True ANZAC Spirit".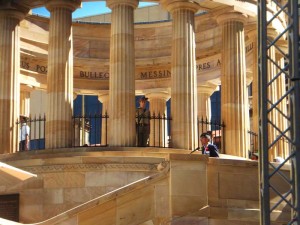 To add more colour to our program, Janeth Deen, our guest of honour, spoke at length about the impact of the involvement of the Australian soldiers in WW1 and WW2. Our students remained silent as the last post was played, followed by one minute of sacred silence. The ceremony was concluded with a lovely PowerPoint presentation in remembrance of the ANZAC by Abdul-Aziz.