On 24th April 2019, the Australian International Islamic College commemorated ANZAC Day. We were honored to have Mr Peter Mapp from the Returned & Services League of Australia (RSL). He mentioned the pride he feels when he attends the ANZAC Day commemoration at AIIC, the positive friendships and comradery he witnesses between students and staff, and the respect shown by AIIC on such a memorable day.

Thank you to the primary school students Moussa Boukhriss, Hoda Jama Ali, Fathimath Madathil and Sarah Rehan for their wonderful recitation of the story, The Poppy.
Our college leaders actively participated in the 2019 Anzac Student Commemorative Services held at the Anzac Square, Brisbane. Our leaders laid wreath on the Anzac memorial in remembrance of the sacrifices made by our soldiers. When asked about the message they gained from attending 2019 Anzac Commemorative ceremony in Anzac Square, our students replied, "Nobody is a winner in war. No matter what the outcome of a war is, at the end both parties at war are losers. Such mature words from our High school student leaders made us proud.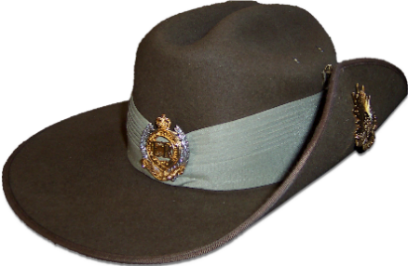 Lest We Forget
Mrs. Preeti Saha/Miss Erin Frost