AIIC's main campus is located at Durack, and is spread out over a substantial 30-acre land mass. With ample room to grow, AIIC is proud to announce that several new buildings have been erected over the past few years to accommodate growing numbers, and provide our students with the very best to offer. For your convenience, Durack campus operates a door to door bus service for year levels from Prep – Year 12.
We understand that modern day education requires modern day resources. AIIC endeavours to achieve this by; using interactive whiteboards in classrooms, building 2 computer labs, providing all senior students with their own laptop for the year, and providing smaller android based laptops, and iPads to the primary year levels for research, and advancing their technological skills.
Durack Bus Coordinator
Any queries or changes to your childs schedule can be emailed to;
admin@aiic.qld.edu.au

Enhanced School Zone Signage
The Australian International Islamic College has been selected for inclusion in Council's 2019-20 Enhanced School Zone Signage program.
The Enhanced School Zone Signage program aims to improve safety for students, parents and carers travelling to and from school and assist in raising awareness of reduced speed limits in school zones at peak school times.
Through the program, Council will install flashing 'School Zone' signs and painted 'School Zone' thresholds on Blunder Road approaches to the Australian International Islamic College.
Council officers have undertaken an assessment of the road network surrounding the school to develop an implementation plan.
Facilities
STEM Building
New for 2020, Science, Technology, Engineering and Mathematics are now all under one roof in our new state-of-the-art STEM building.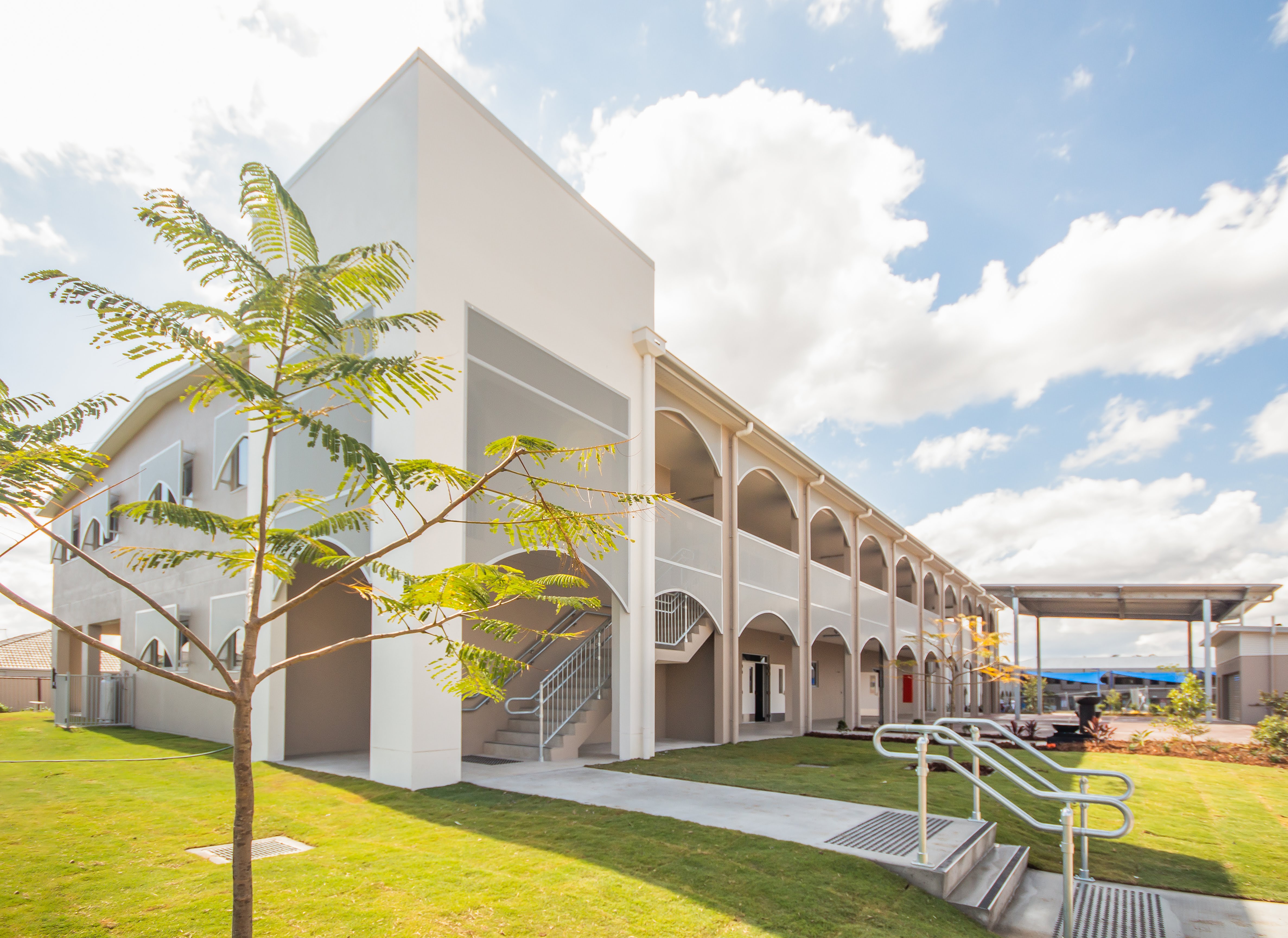 Modern Classroom Blocks
These are currently available to senior primary, junior and senior secondary students. Plans are in place to provide other new facilities to accommodate junior primary.
Multi-Purpose Hall
The Multipurpose Hall is used for assemblies, physical education and community gatherings.
Computer Labs
The College has two computer Labs, a senior Computer lab and a Junior computer lab with high speed internet access.Our High School students have been allocated individual Laptops, which they use for range of learning areas. The Primary school has access to iPads and XO laptops. Classrooms have Interactive whiteboards and many softwares in place to involve modern technology in lessons.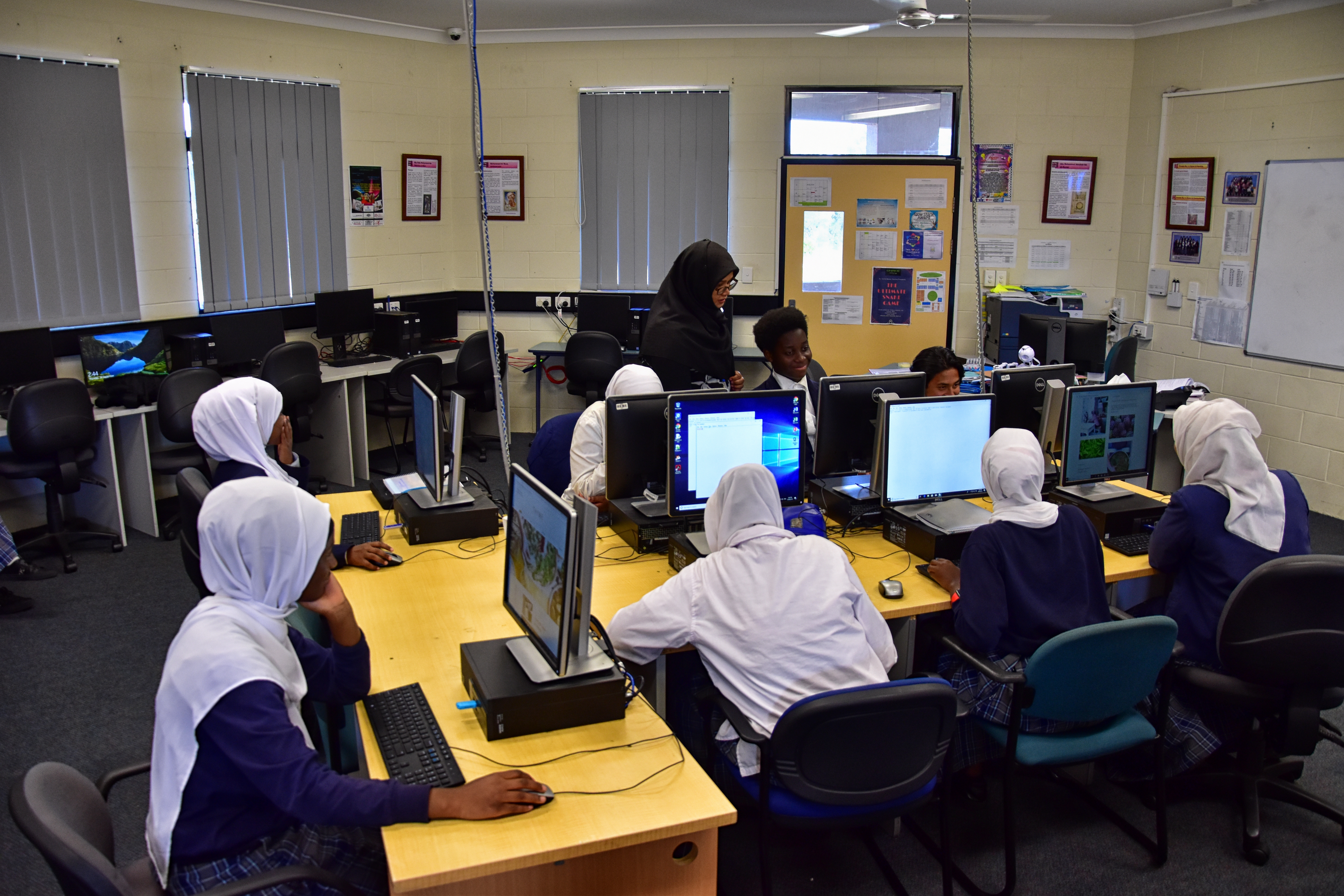 Kindergarten
Durack campus has a Government approved Kindergarten. The Kindy has many resources including touch screen computers and interactive whiteboard. The Kindy has a fully shaded outdoor play area. Kindy page & Enrolments
Resource Centre/Library
The College has acquired a wide variety of resources for students to increase literacy levels. We have a Lexile program to improve the Literacy level of students.
Science laboratories
Senior Science wet and dry laboratories – These are used for chemistry, physics and biology. General Science Laboratory – Students experience hands-on experiment in our general Science lab.Our Science Laboratory is well equipped which enables our students to experience hands on experiments. Students are exposed to a variety of animal specimens, microscopes, models and chemicals.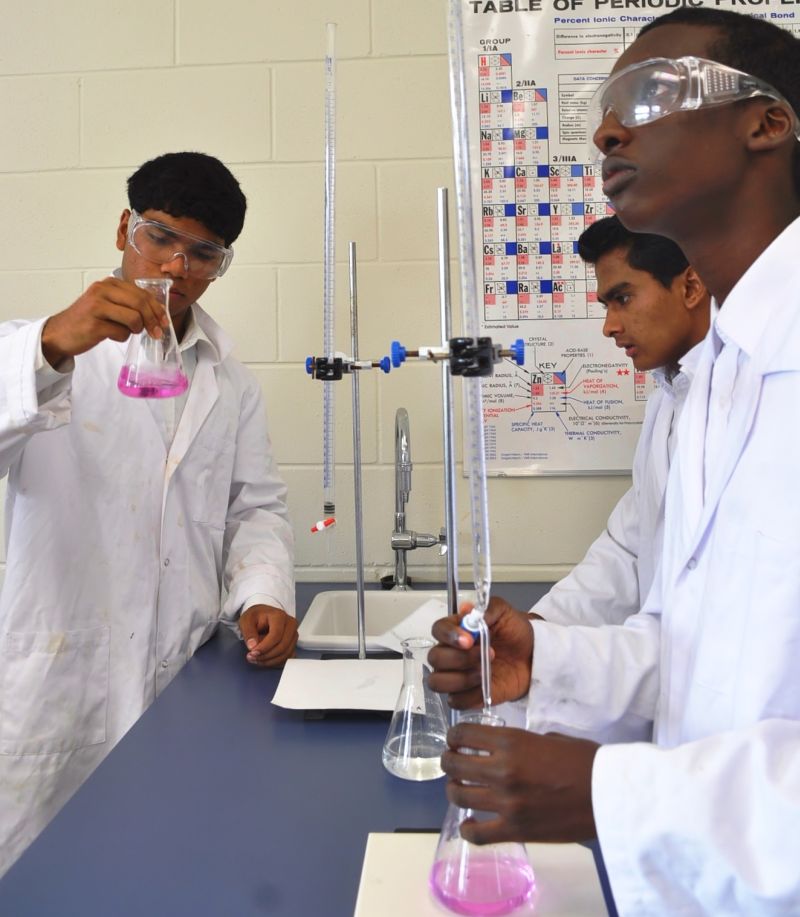 Sports ovals, playing fields and playground facilities
These playground areas include separate junior and senior purpose built playgrounds. Early Years Playground (Kindy, Prep, Yrs 1,2,3). Middle Playground (Yrs 4 to 7). Multipurpose Oval