On Saturday, 21st May 2016 the Australian International Islamic College hosted another successful Family Fun Night. It all began well before 4pm with teachers and staff frantically organizing a fun-filled evening. There were beautiful stage decorations, chilled drinks for those who needed it and warm coffee and tea to drink while we chatted with family and friends. We were very privileged to welcome Peter Russo who represented the Premier.
Out the back in the kitchen teachers were working hard packing food for the night ahead.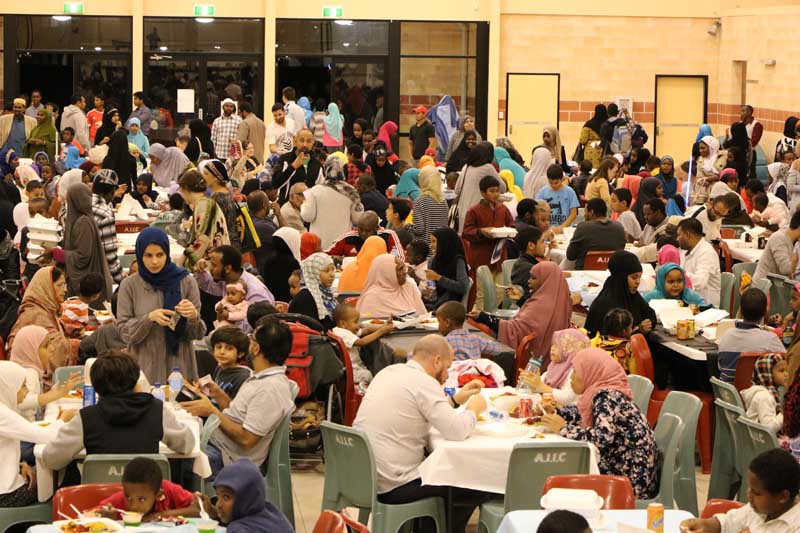 Listening to the Nasheed group for entertainment was beautiful and breath-taking.
Year 4 teachers took charge of the colouring competition, with some true artistic talent on show. The high school teachers made delicious desserts of custard and jelly. YUM! Badge making, movies and popcorn, glow sticks, book-fair and the spectacular fireworks at the end were enjoyed by all!
Our student council were terrific managing the night's activities, welcoming all the families and facilitating the quiz and activities. A big thankyou to our Event Coordinators – Sophia Reed, Erin Frost and Fahizal Abdullah.
We thank all families of AIIC and the community for the tremendous support received. All monies raised will go towards much needed resources for the students, InshaAllah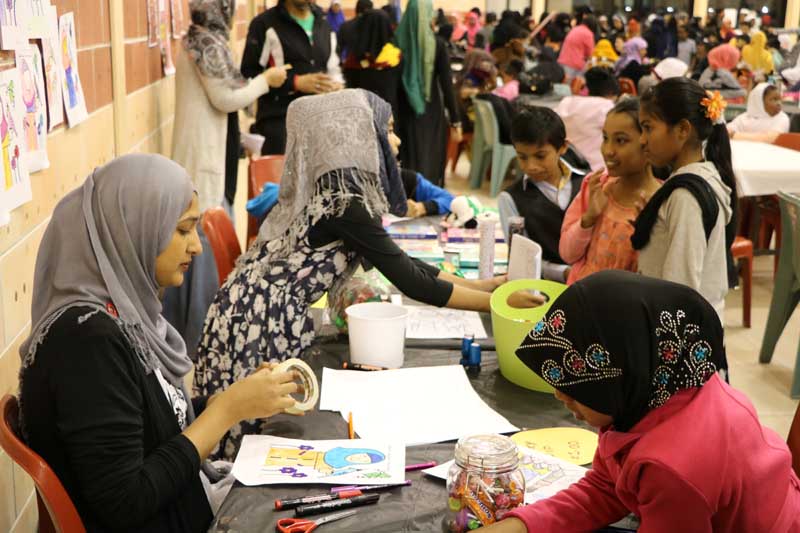 .