Recently, on 14 March, 11 Durack Campus students from Years 10, 11 & 12 attended Griffith University Ambassadors' Workshop Day at Nathan campus.
The theme was 'Design Thinking & Entrepreneurship' and the students participated in a lecture and worked in groups with other secondary colleges. They each presented their entrepreneurial ideas to the whole group, relating to "how to value a business idea, how to raise capital, legal issues, cryptocurrency and block-chain technology".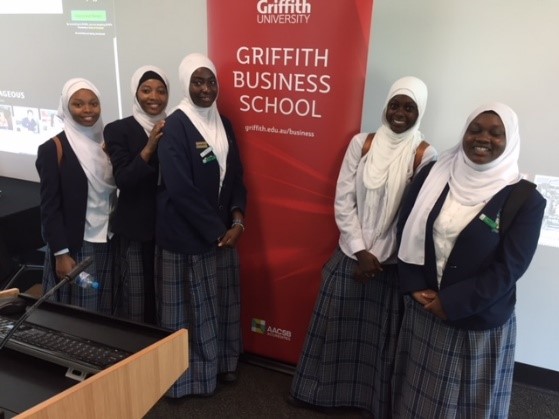 This was a great 'Uni experience' for these students; they all became Ambassadors for Griffith and received gold badges and Certificates of Participation. Our College will be participating in further workshops with Griffith throughout this year.