The 16th annual National Walk Safely to School Day was held Friday 22 May 2015. Our primary school children, along with their parents, carers and teachers were encouraged to walk and commute safely to school. This year, Australian International Islamic College primary students and teachers were participated for the first time in this event and organised a healthy breakfast for our students at D.J. Sherrington Park, Inala.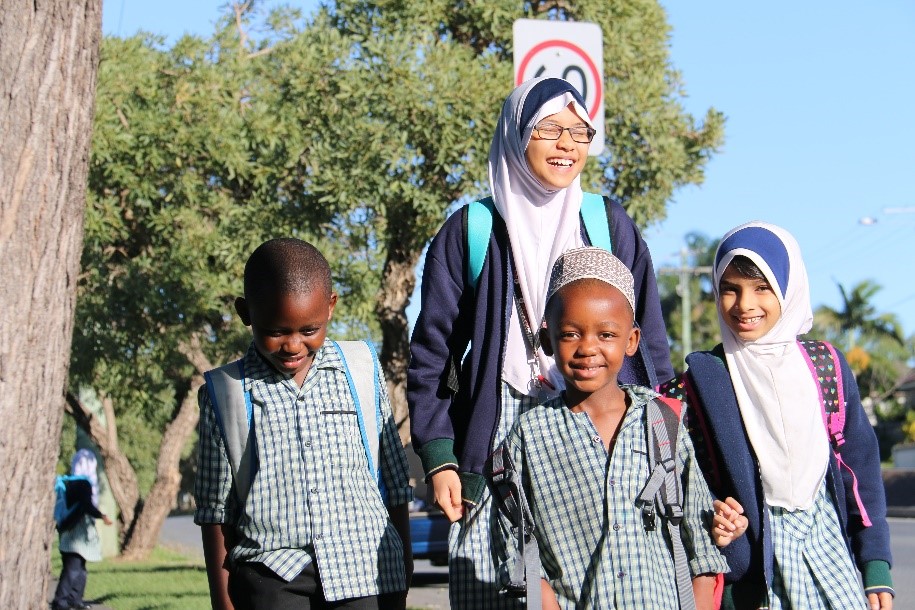 We aim to encourage our students to lead a healthier, more active lifestyle by including a walk at the beginning and end of each day to achieve at least 60 minutes of daily exercise to help prevent obesity and other health problems. The event also promotes reduced car-dependency, greater use of public transport, cleaner air, improved diets and road safety to primary school children throughout Australia.
"Walking is a fun and healthy way to get to school, but it's important to remember the road can be a dangerous place," Mrs Banwa, Principal of AIIC said.
"Remember to stop, look, listen and think before crossing the road and be careful around cars on the drive-way or road.
"Hold mum or dad's hand (or a trusted adult) when crossing the road and use the children's crossings when crossing the road at school."
Alhamdulillah, it was a great successful event.
I would like to thank all the students, parents, carers, teachers and staff who actively participated and made this event very successful.
Kind regards,
Dr MN Islam
Operational Coordinator